Wonder Group is a Chinese mobile gaming studio home to hyper-casual games like Save the Doge. Wonder Group wanted to boost their revenue on iOS, so they decided to test out Unity LevelPlay mediation - starting with their biggest hit, Save the Doge. 
Bryan Wang, CEO at Wonder Group, explains how Unity LevelPlay not only helped them boost their ARPDAU 24%, but also how this uplift helped them scale up and reach #2 on the US charts. 
Testing out Unity LevelPlay
When we decided to expand our monetization efforts on iOS and in tier 1 countries, we knew we needed an experienced mediation partner. Based on their successes with other hit studios, we decided to migrate our ads mediation to Unity LevelPlay. 
To ensure a smooth onboarding process, the Unity LevelPlay team walked us through their platform and made sure our configuration was properly set up. They recommended we test their mediation using our most stable game, so we started with Save the Doge.
Optimizing our growth 
To set our monetization strategy up for success, the LevelPlay team recommended we try a variety of A/B tests. Using their A/B testing tool, we tried adding new ad sources, testing new bidders, and adjusting banner refresh rates. With real time pivot reports, we could see our waterfall latency time - so we adjusted our waterfall accordingly.  
The Levelplay team also offered industry insights and benchmarks - for example, since we were mainly publishing on Android, they explained how hyper-casual LevelPlay developers have been performing well on iOS. Not to mention, if we had any technical issues or questions, the team was very quick to respond and resolve them. 
"Working with the Unity LevelPlay team quickly paid off - within a month, our ARPDAU jumped 24%. Following this success, we implemented Unity LevelPlay mediation in all of our new games."

- Bryan Wang, CEO at Wonder Group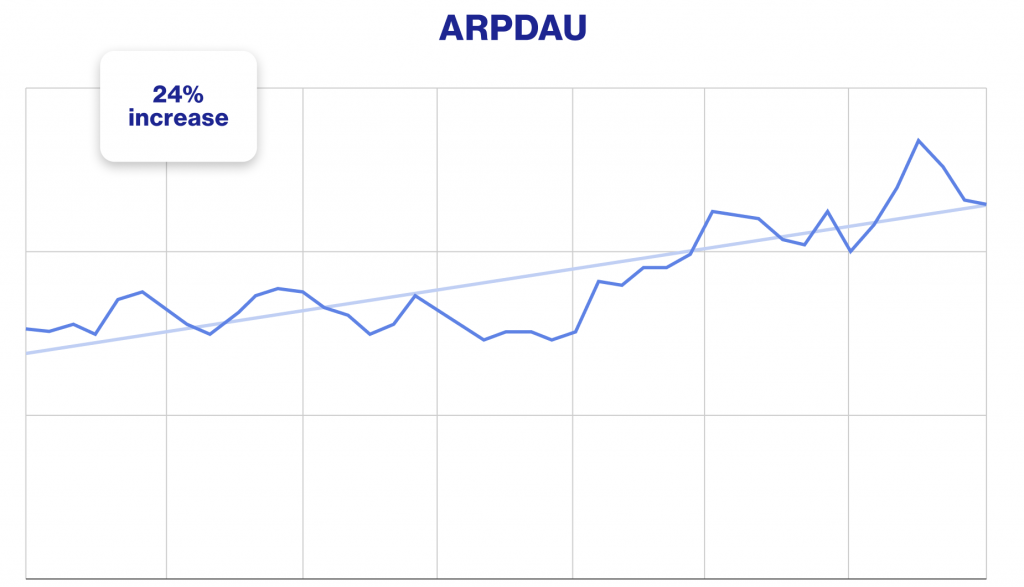 Scaling up and topping the charts
This jump in revenue was exactly the boost we needed to increase our UA spend and scale up. As a result, we reached #2 on the US Android charts. 
In the meantime, following the LevelPlay team's tip about hyper-casual's potential on iOS - we decided to leverage our strengths and release more games on iOS. When we released our newest title, My Doge: Puzzle Game, it turned out to be another hit - climbing to #2 on the US iOS charts.
We're honored to partner with Unity LevelPlay - their professionalism and expertise has helped lift our studio to new heights, both on the monetization and UA fronts. We look forward to seeing how this collaboration will continue to help us surpass our goals.